Michelle Duggar Pregnant with 20th Child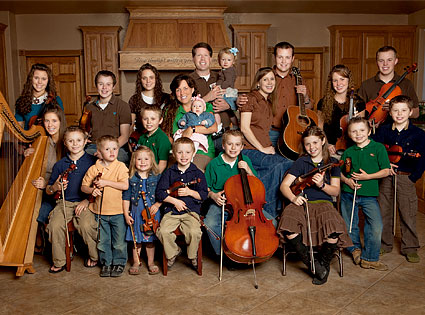 In America people have the right to have as many kids as they please, but how many kids is too many? The famous family the Duggars have a television show called 19 Kids and Counting , but now the name will need to be 20 Kids and Counting . Michelle Duggar is pregnant with child number 20, Radar Online reports.
Their current children range in age from being two years old to 23 years old. The names of the children are Joshua, Jana, John-David, Jill, Jessa, Jinger, Joseph, Josiah, Joy-Anna, Jedidiah, Jeremiah, Jason, James, Justin, Jackson, Johannah, Jennifer, Jordyn-Grace, Josie. I am sure that they will keep the "J" name trend with child number 20.
Duggar is currently 3 and a half months pregnant. This comes as a shock, why would anyone want to have so many kids. Is each child getting the adequate amount of love and attention. Of course, having so many children must be costly, but having a television show definitely helps with the costs.
Related Blogs